FLEET MANAGEMENT SERVICES
How can a traditional process-driven brand be transformed to a fit-for-future people centred company?
CPM goes customer centric across all touchpoints
CAR PROFESSIONAL MANAGEMENT
CPM is undergoing a complete transformation into a service-driven company, aided by our design vision that focuses on the customer at every touchpoint.
STRATEGY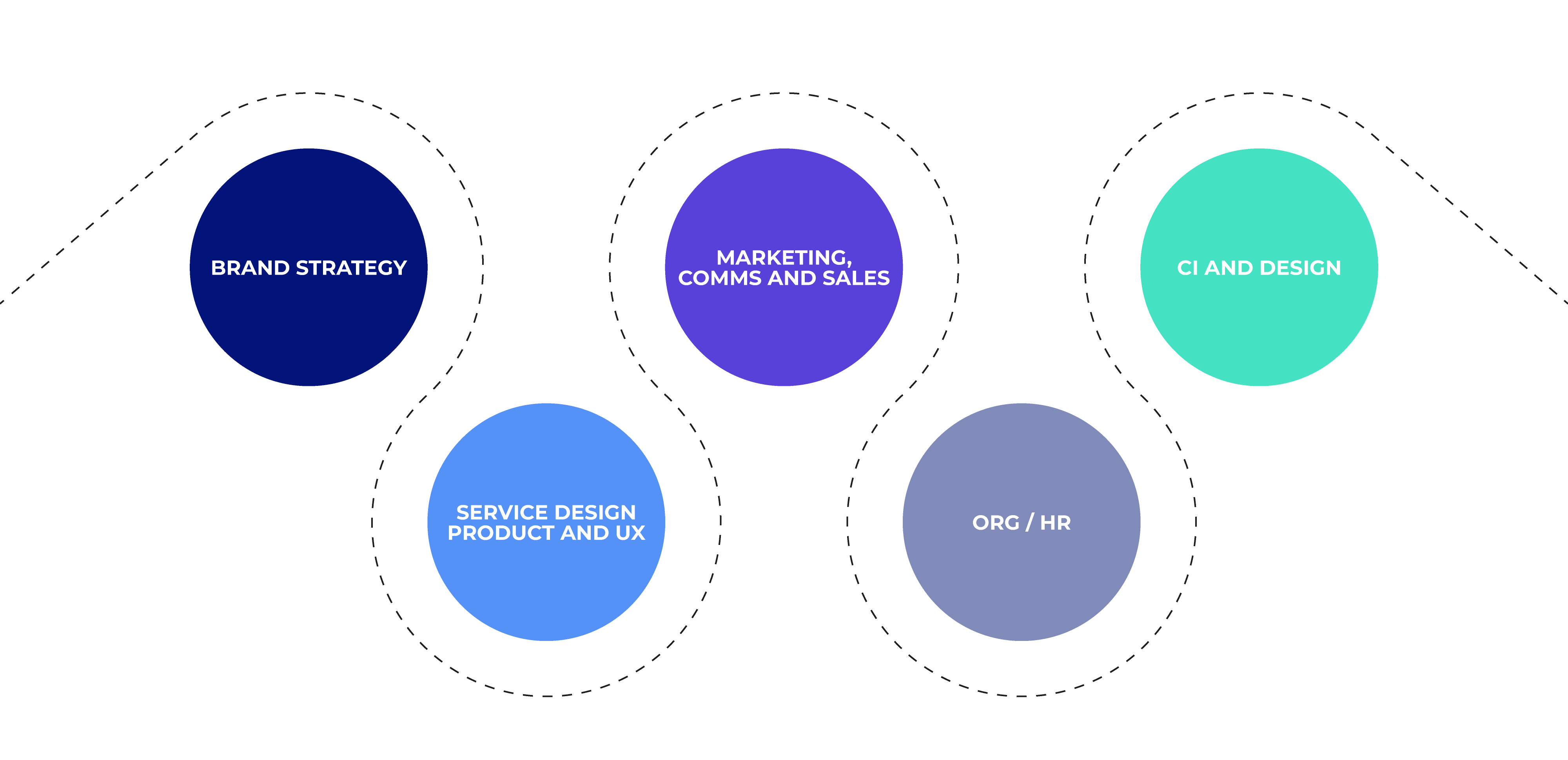 Strategy process
A defined yet agile roadmap leads to a successful transformation.
BRAND
Building a digital brand
Building on an analysis of the existing company touchpoints and processes we established a set of core components and libraries that serve as scalable building blocks for a successful gradual visual transformation both internally and externally.
APP
Customer Centricity through user needs deep dive
Online questionnaires and interviews with various stakeholders helped to gain insights into the user needs and the optimal customer and service journeys. This was the foundation of the Driver APPs UX and Ui relaunch visually aligning to the new design system.
DASHBOARD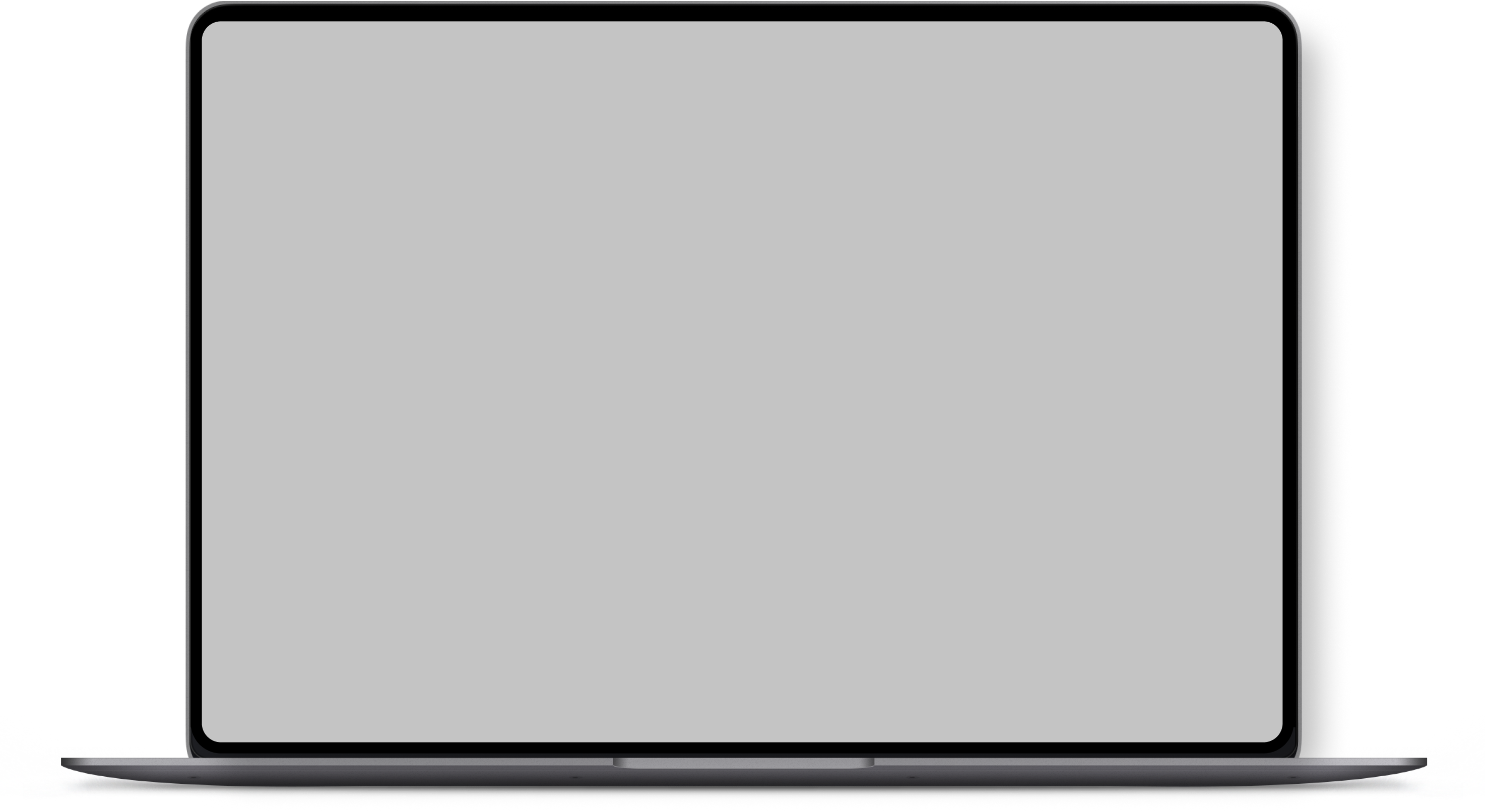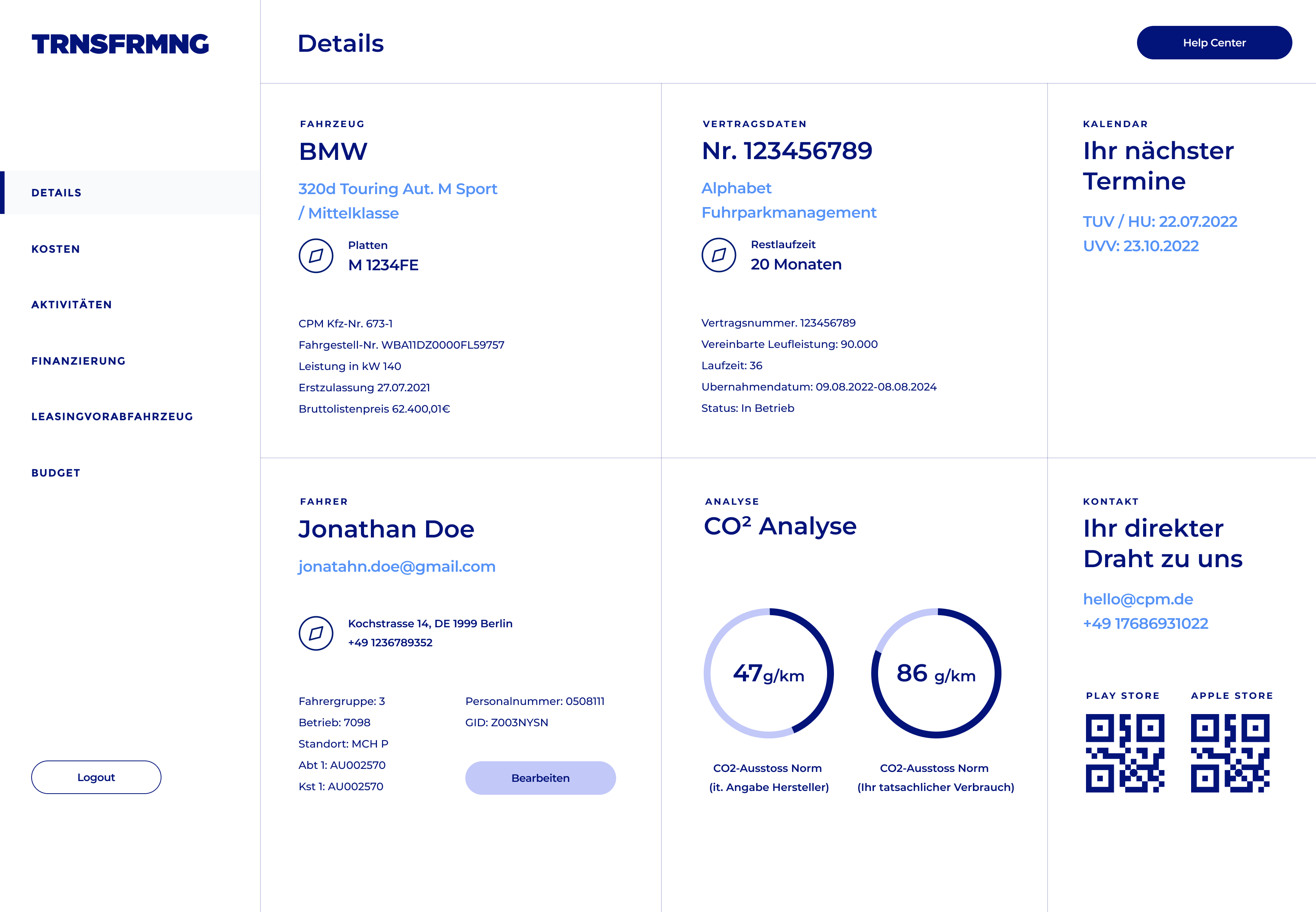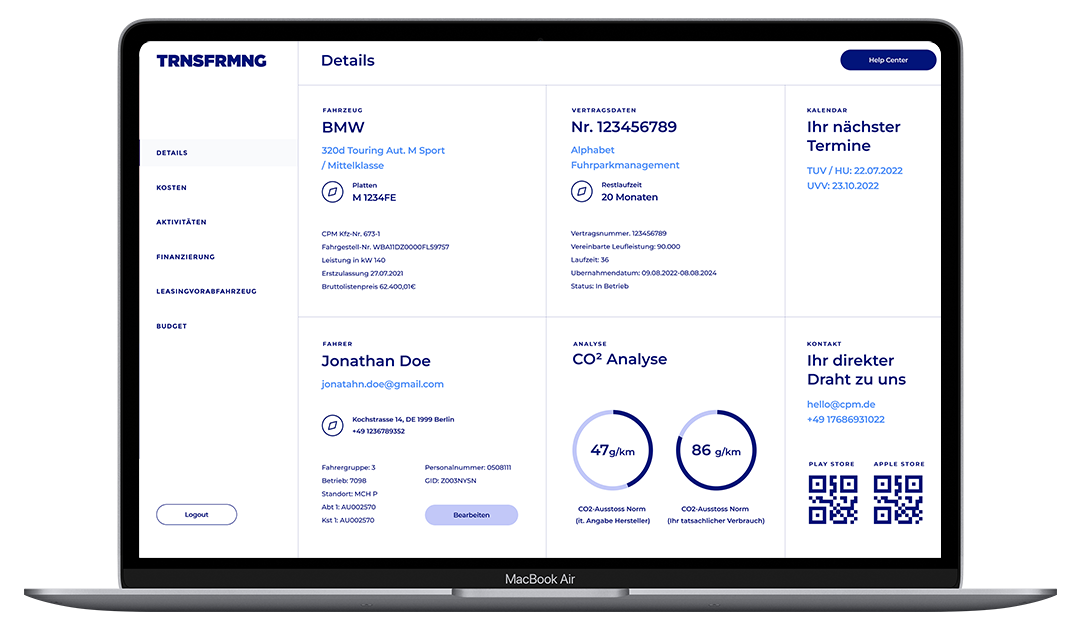 Problem solving through clean and modern design
Putting the users needs first, the new client dashboard for mobility managers prioritises critical information into a smart and effective "get it in one glance" control panel.
ONLINE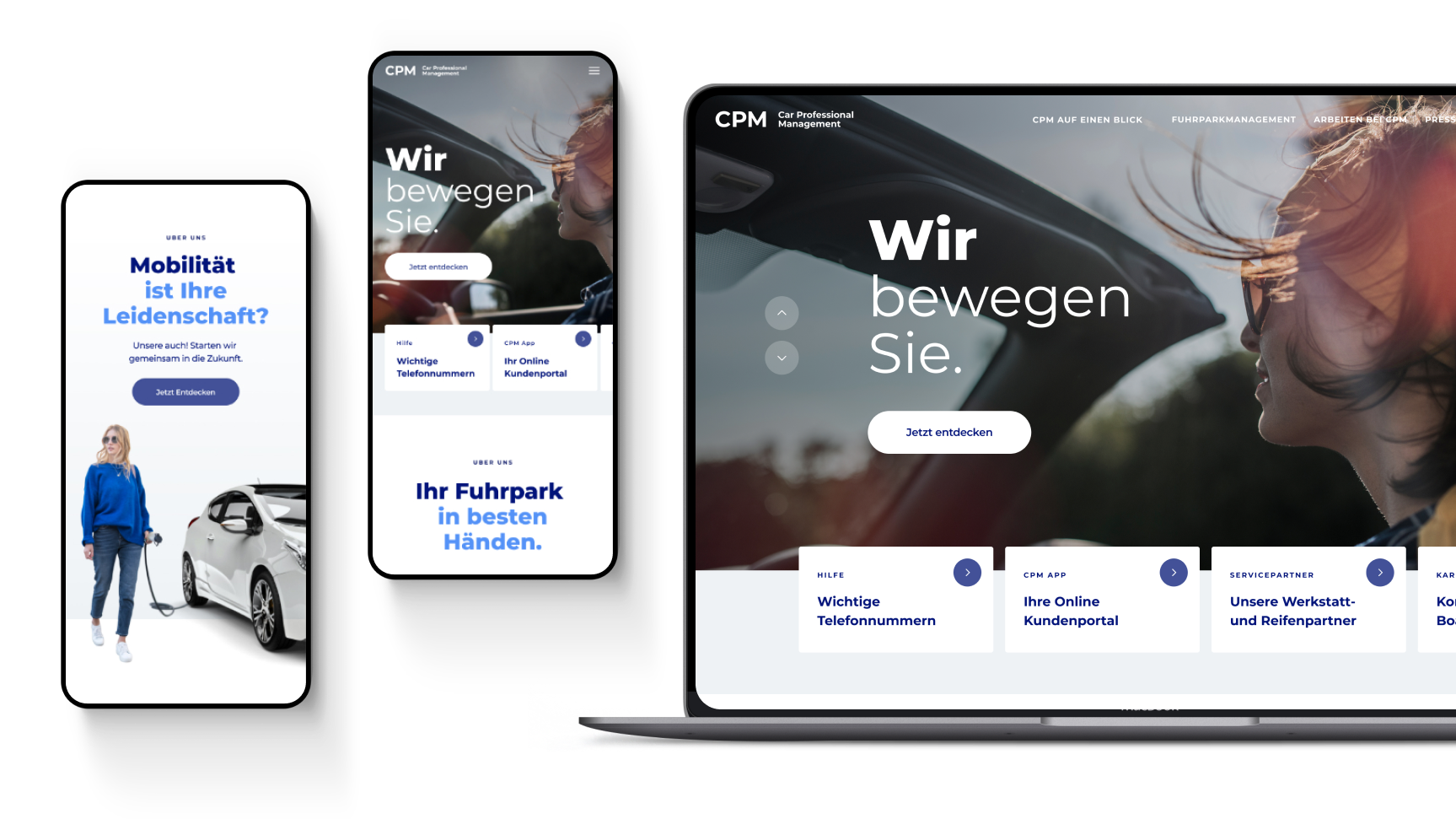 DESIGN VISION WEB
Key focus of all communications is to deliver real value to existing and potential customers. The new online communication and content strategy enables the brand as an employer to close the circle between hiring, operations, sales and marketing. The design vision for the website acts as a north star for further implementation through the inhouse design team.
SOCIALS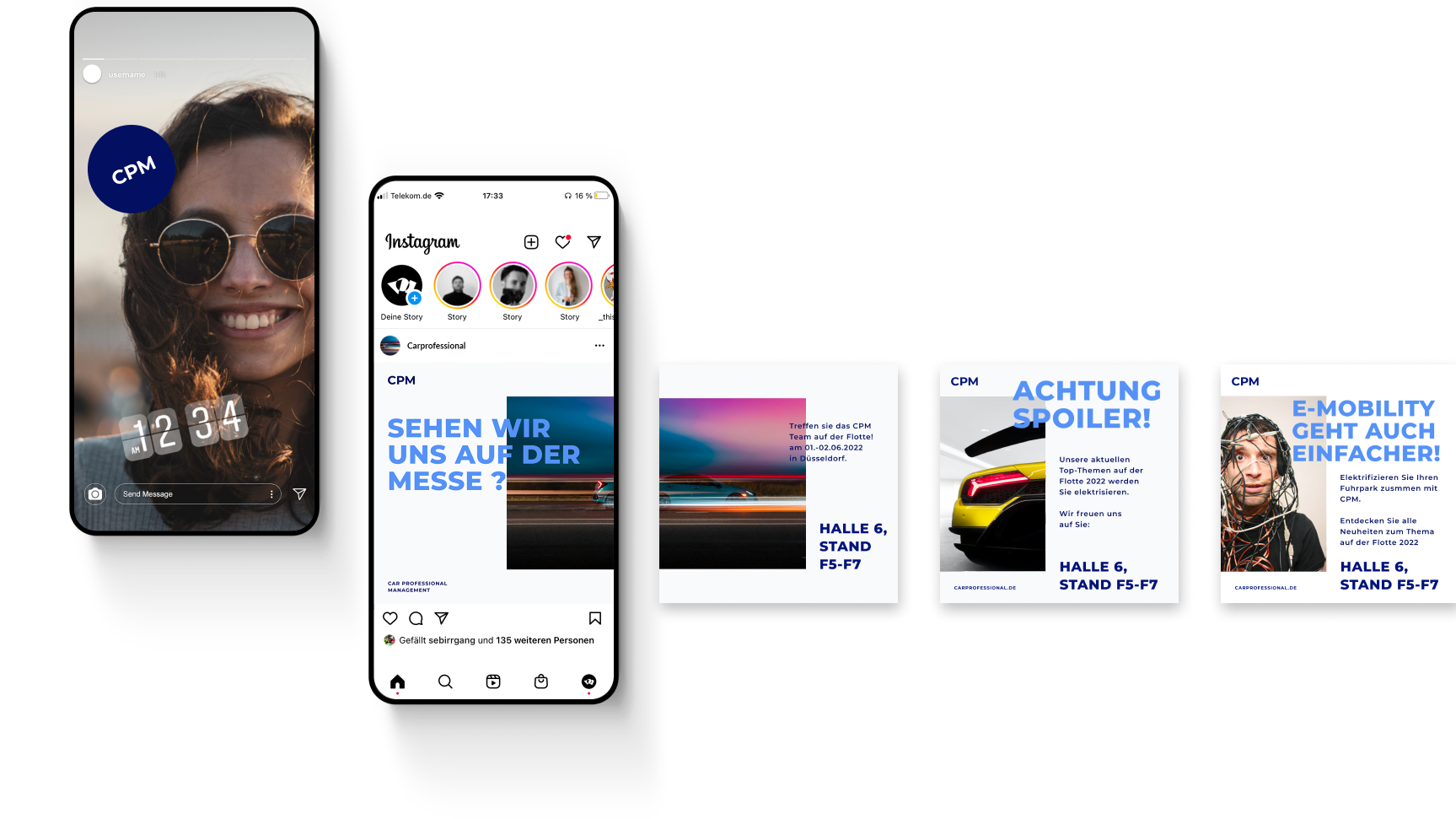 Brand and sales vertical on social media
We help our clients to create content that is of benefit to their customers. B2B2Human.
OFFLINE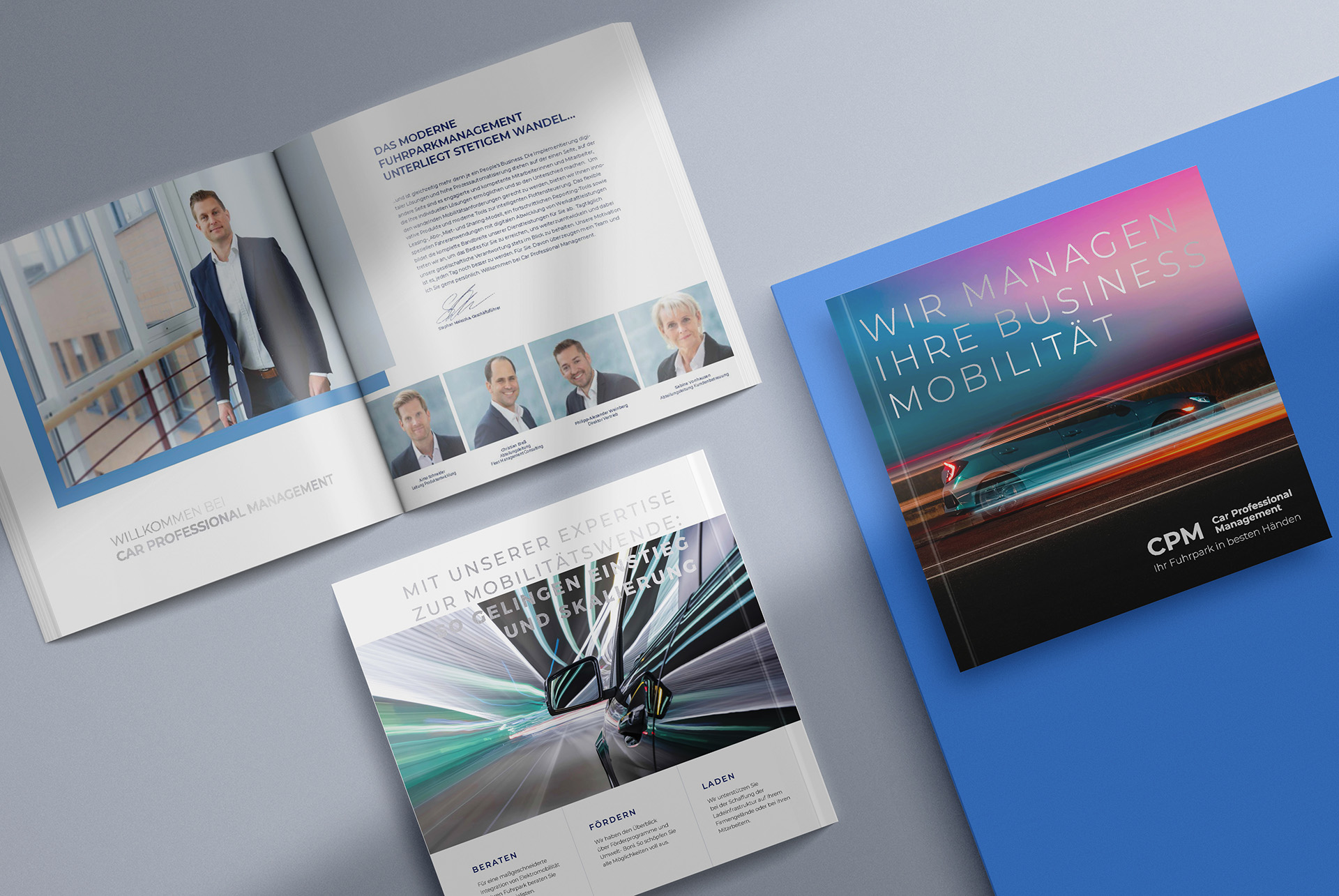 Print marketing
In addition to the new online presence of the company, a complementary brochure was designed to highlight CPM's services. As part of the communication and content marketing strategy we designed a design vision that serves as a template for whitepaper publications.
MERCH

Custom CPM Sneaker Design
CPM sales staff received a custom designed sneaker as a surprise gift for a trade show.
RESULTS
Enabled the client with design, tools and strategy. Created a consistent CPM

brand universe based on customer centricity.

Created a solid conceptual and visual foundation for growth and

service excellence.