DÜSSELDORF INNOVATION CENTER
HENKEL INNOVERSE
Naming, branding, campaign, micro landing page, content and motion graphics were created to activate and accompany an event series in the new Henkel Innovation Hub in Düsseldorf. The campaign was one of the first rollouts of the brilliant new Henkel CI created by Metadesign.
Campaign Micropage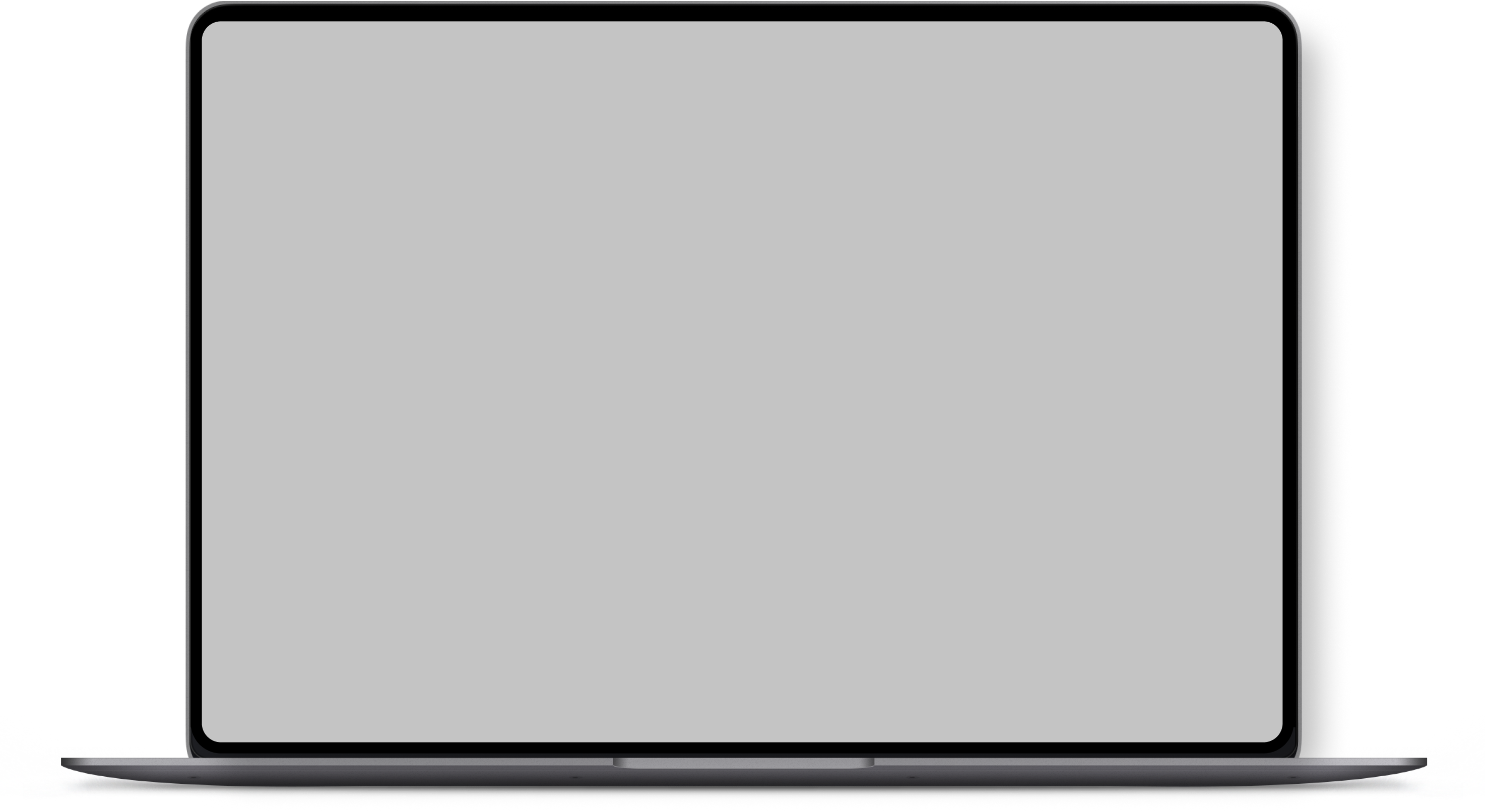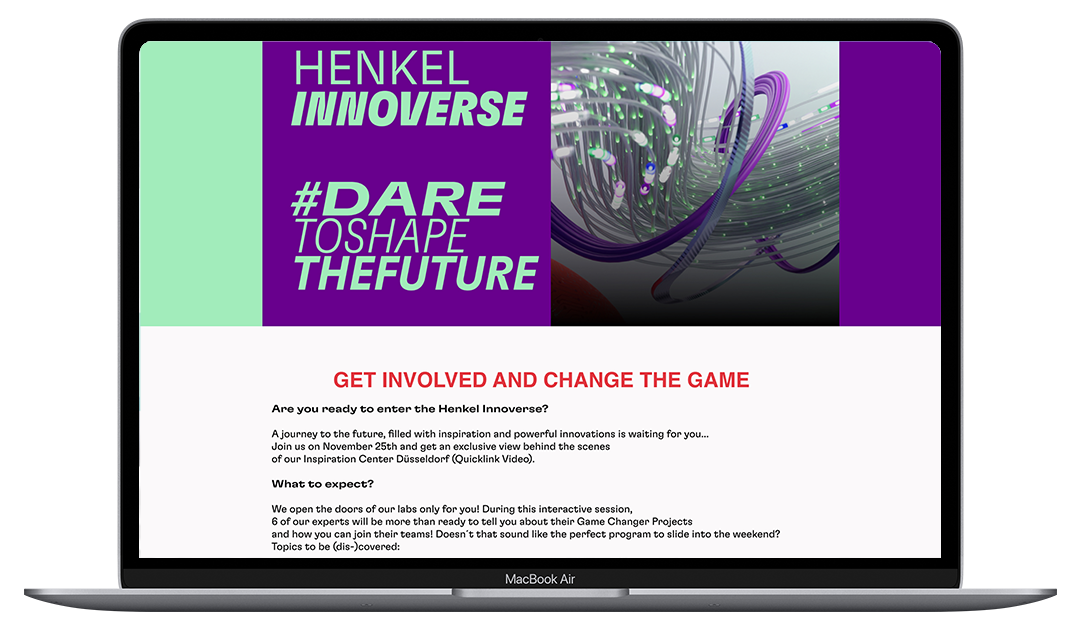 One pager campaign microsite
Designed the central hub for all things information, registration and participation.
SOCIALS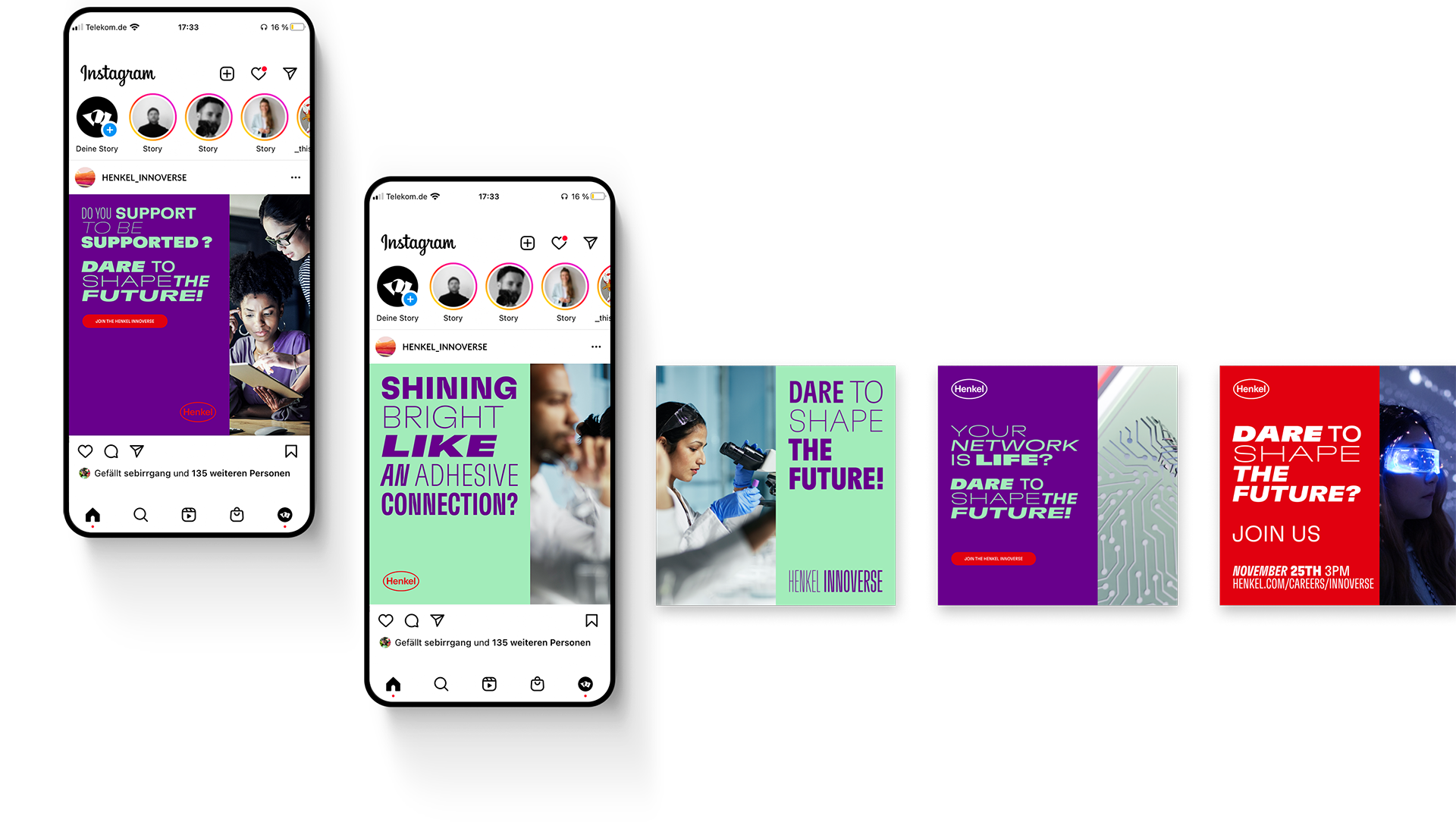 INSTAGRAM
Motion graphic and static social media content was crated to activate the target audience across instagram and LinkedIn
MOTION GRAPHICS
Conference Motion Graphics
Banner adds and motion graphics served as a background for both online and in person talks and podium discussions.
PRINT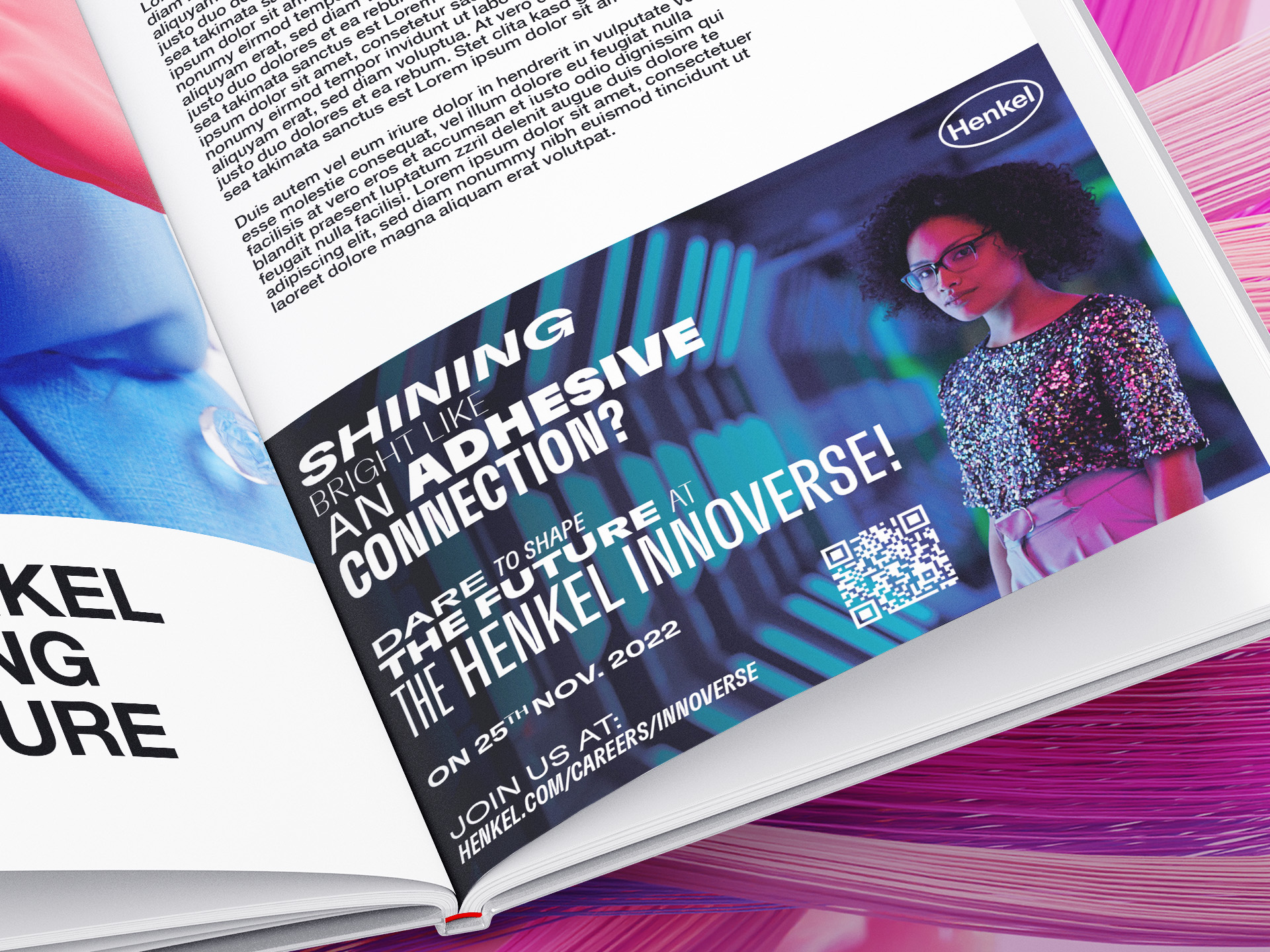 Magazine Advertising
Henkel Innoverse uses a multi channel approach to gain target audience reach.